Khabai Tech continues to help students learn and develop expertise Skills. The interns who have successfully completed 100 days are eligible to get their certificates. Register yourself Today.
Highlights of the Event
Khabai Tech proudly presents "Certification Day" celebrating your coding journey of learning and exploration. The interns were waiting the day for a year long and finally the date has been selected to celebrate the certification ceremony.

The day would be afun, unique and special as Khabai Tech , full of fun, learning , masti and celebration. It will be a fully packed day for creating memories and making a remarkable day in your life.
Photoshoot
The most common way to describe a session of photo taking is with two words—photo shoot.. But nowadays photoshoot is like missing everyone as in these covid situations.As we all will be meeting that day after so long, Khabai Tech has surprisingly planned to have a photo shoot in the beginning of the event. So be ready guys ! for attending the event. Don't miss out!
Chief Guests

Prince Raj (Ethical Hacker)

Anurag Verma (Community lead-GDG Patna)
Certificates Distribution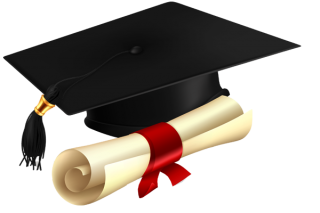 The most recognizable and happiest part of any journey is the proof of that success. As the interns who have already completed their 100 days challenge are now eligible to get their certificates of their internship. This certificate is going to help you in your career and your future opportunities. So, whoever have completed their internship get registered and ask for your certificates.
Lunch
Lunch hour is the best hour of the day so we have planned to have a great lunch celebration because no doubt food is an important part of any celebration in all countries of the world, regardless of culture or religion. It is the ingredients that bind us together, bringing happiness and satisfaction. So be ready to enjoy the delicious lunch with Khabai Tech.
Selfie Moments
A selfie a day keeps the mental breakdown away. Exactly some are having that much of craze that they are taking selfie as 3 time medicine doses a day. And to compete with this demand we feel that there must be a selfie section in every event to make it rocking. So we are having selfie moments at the end of the events.
Awards & Recognitions
Today there is more hunger for love and appreciation in this world than for bread and not just this much, in fact people work for money but go the extra mile for recognition, praise and rewards. And at Khabai Tech we are already following these rituals from the very beginning to appreciate everyone no matter the work done by him / her is kinda big or or small.
Goodies
For the participants, we have planned to provide some cool goodies. T Shirts had always been popular swag items at events. Also people used to appreciate the sticker goodies. So, we are having T-shirts and sticker goodies for the participants. So if you are also the one who cheers to decorate your laptop or mobile or tablets , then join us at the event and be rewarded.